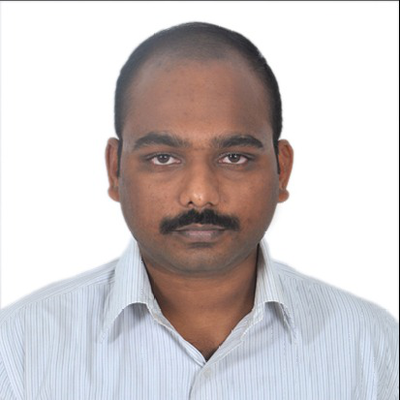 حول Balamurugan selvaraj:
To obtain a responsible position, where my capabilities and experience can be used to the
best efforts, where I can make a real contribution to achieving the goals of a professionally
managed organization. 16 years of experience as a Senior Piping Design Engineer including
Front End Engineering, basic engineering, detail engineering & pre‐bid engineering and
Tender's engineering. Detail Engineering work experience includes preparation of Technical
specifications/Material Requisitions & detailed engineering of piping for upstream Oil & Gas,
Flow lines and Power Industries. Experienced in piping engineering activities including design
& Review of Plant overall Layout, General arrangement drawings, piping, and Equipment
Layouts, 3D Modeling, Isometrics, pipe supports, Design & preparation of Calculations, BOQ,
Datasheets, materials selection, Technical specification, Stress analysis & Etc…
تجربة
JOB RESPONSIBILITIES:‐
 Participation in meeting with the EPC contractor to resolve technical comments in order
to finalize the design basis and detailed engineering drawings.
 Preparation of Technical specifications for pipes, fittings, valves, and specialties, piping and
valve material selection & Datasheets.
 Preparation of piping design calculations such as pipe sizing/ wall thickness, insulation
thickness, pipeline pressure drop, valve selection, and pipe fittings as per ANSI, ASME, API
 , and ASTM standards & pipe Trench, pipe sleeper & Rack loading calculations.
 Involving the Design and Development of the overall Plot Plan as per client specifications and
requirements.
 Preparation of Bill of Materials Pipe & Fittings as per Pipe Routing.
 Bill of materials of Valve & insulation schedule preparation.
 Familiar with mainstream, Condensate, HP/ LP Bypass lines of steam turbine piping layouts.
 Design & Review of Heavy fuel oil (HFO), Light Diesel oil railway/truck unloading, storage,
forwarding pump house internal piping, overall piping layout, and tank farm piping layout as
per API, ANSI, ASME codes standards, and industry practices.
 Familiar with Design, checking & finalization of Equipment & Piping Layout and Isometrics,
Pipe Trench & rack arrangement and Pipe support drawings, fabrication drawings for Steam
lines & above 24" lines, water lines, condensate, fuel oil & instrument‐service airlines for
BTG & BOP system and Diesel/ Gas Engine Based on the power projects.
 Checking of Equipment layout, piping isometric drawing in‐line with P&ID, piping layout, and
line list.
 I am familiar with 3D Models using software like Cadworx, Smart Plant 3D, Plant design
system (PDS‐2010), PDMS, Resolving clashes and optimizing the layout & isometrics, BOM,
Line and Valve list extracted from the modeling software.
 3D Modeling Review & resolve for clash deduction using Autodesk Naviswork Freedom &
simulate and Smart plant review (SPR)
 Site verification, Design & checking of new well hook‐ups (On‐Plot) and Off‐Plot Flow line
Routing layout, detailed layout, Hook‐up drawings, on plot isometrics, and MTO preparation.
 Coordination with Client/Consultant and Attending meetings with Client/ Inter departments.
 Have exposure towards Piping PRE‐FEED study, FEED, Detail Engineering of coal, oil & gas
based power projects at various EPC companies.
 Handled team with more than 5 members from Engineers to designers, skilled in leadership,
team management, problem-solving, decision making, training & development of the team,
and analytical & communication skills.
 Familiar with relevant IS codes & International codes (API, ANSI & ASME).
 Provide technical support during the Project Execution phase, review & approval of
Design change notice (DCN) submitted by EPC contractor and resolving the technical issues.
 Planning, initiating, executing, and monitoring projects along with time, cost, and quality
parameters including technical (engineering) and techno‐commercial coordination with all
stakeholders.
 Coordinating with external agencies for techno‐commercial negotiations, preparing
tenders/contract documents, and cost estimates, including invoicing, variation/deviation
proposals, claims, etc. Design and Review of MEP engineering such as HVAC, Fire fighting,
water supply & drainage system layout, and shop drawings.
 Application Knowledge of industry standards and codes like ASME, API, NFPA, ISO, IS, BS,
DEP, ASHRAE, and NFPA, etc., accepted design practices and quality standards.
 Preparation of engineering project planning schedule with milestones by using MS project.
 Preparation of technical proposal for new piping-related projects.
 Review and approve vendor drawings and documents.
QA/QC Engineer: ISO 9001 ‐2015, ISO 14001:2015, ISO 45001: 2018 certified Lead auditor
 Conducting the Internal Quality Audits & Providing the necessary support to the External
Auditors while conducting the Quality Audits of the assigned projects and ISO 9001
certification audits.
 Control, Monitoring and Maintain quality & Resolving quality-related technical issues
in the internal organization by using an ERP system.
 Continuous follow‐up and Ensuring the quality of project internal process and deliverables.
 Take corrective actions to close the non‐conformities if any observed during the Project
Quality Audits.
 Preparation of QA / QC-related documents, internal forms, and Procedures.
 Project planning schedule and milestone monitoring regularly for various projects
and reporting to the concerned Project Manager and department head.
 Monitoring all the receiving & outgoing deliverables (Drawings and documents).
 Continuous monitoring of project & proposal department and reporting to the MD.
 DCRP qualification document preparation up to the certification.
 ISO 14001:2015 & ISO 45001:2018 Environmental management system & OHSMS
qualification document preparation up to the certification.
التعليم
EDUCATIONAL QUALIFICATION:
Bachelor of Mechanical Engineering (B.E)
Diploma in Mechanical Engineering (DME)
المحترفون الذين يتنافسون مع Balamurugan
محترفون من نفس قطاع الهندسة\ الهندسة المعمارية مثل Balamurugan selvaraj
محترفون من قطاعات مختلفة بالقرب من Muscat, محافظة مسقط
وظائف بالقرب من Muscat, محافظة مسقط
---

Muscat International School

Ruwi, عمان

دوام كامل

Muscat International School seeks a well-qualified teacher of History Teacher to join our Secondary School section from August 2024. The successful applicant will be able to teach History to Key Stage ...

---

SHERATON HOTEL CANADA

Muscat, عمان

Job Description Experienced with preparing national and continental dishes Live our values of Service Teamwork Ambition Responsibility and Solutions Collaborate and work as part of the wider hotel man ...

---

Marriott International, Inc & Ritz Carlton Hotel Company L.L.C.

muscat, عمان

OTHER

Job Number 23207983 Job Category Food and Beverage & Culinary Location Aloft Muscat, 396 Ghala, Al Azaiba South, Muscat, Oman, Oman VIEW ON MAP Schedule Full-Time Located Remotely? N Relocation? N Pos ...