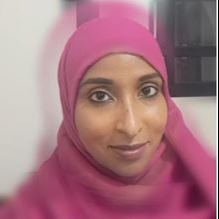 حول shaymaa ali:
I'm a passionate and dedicated ESL and ESP teacher and teacher trainer with a decent set of skills; fifteen years of teaching experience in Early Years, young learners, and adult education.
I obtained CELTA in 2011 and have taught ESL and ESP to adults of various age groups since then.
Apart from teaching English in kindergarten and Primary schools, I've been working in a big team at the British Council, teaching, mentoring, and training newly CELTA-qualified teachers as the young learners' programme lead teacher.
With the British Council, I was allowed to become the teaching centre's academic coordinator and, later on, acting academic manager.
تجربة
Teaching Centre Academic Coordinator and Acting Manager British Council, Sudan 1/2/2022 –1st of Sept 2022
Primary School Teacher At KNO International school Alkaboura State-Batinah North, Sultanate of Oman 7 th of Sept 2022- Ongoing
Teacher of English Part time from 8/2013 to May 2014 Full time from May 2014 British Council, Sudan
Early years and primary school Lead English teacher grade 1, 2 and 3 . Abjad Hawaz Private educational institution, Omdurman – Sudan Full time from 4 /2008 to 2/2013
Customer service representative and sales advisor Part time on demand from October 2019 and ongoing Twenty hand multi-activities company, Khartoum- Sudan.
التعليم
2011 Bachelor of Education in English Language- University of Khartoum- Omdurman, Sudan
2011 CELTA -Certificate in English Language Teaching to Adults - University of Cambridge, UK
IELTS 7.5 Academic
المحترفون الذين يتنافسون مع shaymaa
محترفون من نفس قطاع التعليم والتدريب مثل shaymaa ali
محترفون من قطاعات مختلفة بالقرب من Al Khābūrah, منطقة الظاهرة
وظائف بالقرب من Al Khābūrah, منطقة الظاهرة
---

ME-Jobhunters

Ibri, عمان

دوام كامل

We are seeking dedicated and experienced candidates for the position of Specialist Gynecologist with our client's Medical Center in the Sultanate of Oman.Job Location - Ibri, Ad Dhahirah · Est. Salary ...

---

MIDDLE-EAST Jobhunters

Ibri, عمان

دوام كامل

We are seeking qualified and committed candidates for the position of Pharmacist to join the Medical Facility of our client in Ibri, Sultanate of Oman.With its archeological wonders and tourist attrac ...

---

SMILEYS DENTAL CENTER

Ibri, Oman, عمان

Provide emergency care to patients as necessary and attend annual resuscitation training. · Providing patient-centric care and ensuring consent before beginning treatment. · Drafting and maintaining ...