5 months ago · 6 min. reading time · visibility ~10 ·
CYRIL DANIEL RESUME
A Professional with 20+ Years of experience in Sales and Distribution of FMCG's industry, aspiring to get into the Middle / Senior level management of any progressive Organization in FMCG or other challenging sector. 
Career Summary
20+ Years in Sales & Distribution in FMCG Industry
Proven ability to set up and manage Distribution Channels within quick turnaround time
Conceptualize and implement various promotions which would help the Organization's short and long term objectives
Acknowledge the strengths and carefully work on the weaknesses of the team members to build a strong team.
Adept in Knowledge gathering and sharing to clearly go past ahead of the set team goals in a dynamic environment.
A Team Player and work well around people at all levels in the Organization
Have an immaculate record in a top line and deadline driven environment 
Business Experience
Current :-  Sr Sales Supervisor   J&J Division (Ramniklal B Kothary LLC , Muscat , Oman) ; Apr 2016 Till  Nov 2019
RBK is the business partner of Johnson & Johnson responsible for MT &GT business in Oman market & I am in charge of two important regions contributing 21% value weightage 
KRA
Managing the full sales force and activity for assigned market. A team strength of 13 workforce under supervision 
Implement marketing activity at account /channel level basis J&J recommendation
Manage budget for sales investment
Driving businesses and market share from NPI
Implement several store level shopper support
New Contracts and renewals for several accounts (Makkah ,Rameez,Shenaz Husain ,Hoor al Ain)
Cost effective promotion to consumers and hyper market. Choosing the right Area for promotion and negotiating the cost for the space at hyper markets to reach the consumers
Implement visibility 
Key Accomplishments
Drove Clean & Clear businesses to recover from degrowth 
Implemented Baby category management in Carrefour
Acquiring space for unplanned NPI 
Previous: - Sales Supervisor of   Masafi , Carlsberg , Perrier  [Beverage Division , Enhance (W J Towells Group)]
 (Reporting to Business Head) ;  Muscat (Capital) Modern Trade & Retail  ; Sep 2013 to Aug 2015
Enhance (W J Towells Group) is one of the Largest FMCG distribution company in Muscat. We are the distributors for Masafi, Carlsberg, Libbys (Beverage) British American Tobacco, ULL , California Garden , Cadburys , Reckitt Benkiser and so on . 
Managing all hyper markets, retail business across Muscat. Motivating, Training and driving the team of 16 sales men to achieve the company's goal and vision with cost effect and turning the business viable.
KRA
Revamped the existing system of Direct Distribution to Presell Module for clear focus for optimum coverage and range selling
By reducing from 32 routes to 16 routes , will be cost effective and viable as per the company's vision 
Geographically planned PJP for the routes and the volume output and fixing the credit limit accordingly 
Moving from Manual to HHT billing
Co-ordinate with the logistics and delivery team on a daily basis for on time delivery
Monitor the HHT report on daily basis on completed call, strike calls and range selling
New Contracts and renewals done for LULU,CARREFOUR , MARS , ALMEERA , KM TRADING & KHIMJIS GROUP
Key Accomplishments
Successfully formulated and launched the pre-sales operation
Annual plan for 2015 and the route wise split was executed
2014 was the year of hurdles for beverage division but managed to bounce back in 2015 YTD sales
New outlet plan , cooler placement done 
Successfully Launched Moussy Ice Berry with 79% penetration
Saba Trading Group, Doha, Qatar (FMCG)    ; Assistant Sales Manager (MODERN TRADE-RETAIL) (Reporting to Sales Head)
Jan 2012 – May 2013
Responsible for managing all hyper markets, retail business across Doha.  Motivating, Training and driving the team of sales supervisors to achieve the company's goal and vision with cost effective and turning the business viability
KRA
Break down on annual target into monthly targets and route wise. 
Observation of all hyper market performance
Tracking promotion and discounted volume outlets.
Coverage plan and route restructuring according to vcpv or ocpv
Analysing the market demand, sourcing of new products through consumer expo.
Manage relationship with HYPER MARKET, HOTELS, CATERING COMPANIES, RESTAURANT to drive the business.
New Contracts and renewals done for LULU,CARREFOUR , AL MEERA ,MASSKAR ,FOOD WORLD, WOQOD & SAFARI H/M
Cost effective promotion to consumers and hyper market. Choosing the right area for promotion and negotiating the cost of the space at hyper markets to reach the consumers
Key achievements
Achieved the target as committed and grown by 28 % (mom) against the yago
Coverage plan restructured resulted in growth 
Signed up with the biggest hyper market in Doha CARREFOUR &  LULU
Signed up with catering companies expecting the growth to double
Kingfisher Airlines Ltd as Manager Sales                                                                                                                       
April 2005 – Dec 2011, Tamil Nadu & Andaman Islands, India
KRA
Managed 90 Crores INR territories, servicing top accounts such as Brakes India, Wheels India and Godrej & Boyce as well as large regional travel-agency accounts. Used solution-selling approach to drive continuous market-share increases in a challenging and competitive environment. Built strong customer relationships based on performance and trust.
Presented to and negotiated at all levels, from purchasing and travel managers to senior executives. Overcame objections and devised creative strategies to retain business in an environment of severe cost competition and travel alternatives.
Key Accomplishments
Averaged 32% annual increase in market share
Recognized for top performance amongst 20 Sales Managers nationally
Representative account-management achievements
Challenge Faced - Eliminate drive-market opportunities, increase productivity, lower cost, and consolidate travel services for a major national corporation
Actions - Developed and presented quarterly reviews with a consultative approach to finding win-win solutions. Analyzed savings opportunities and implemented a corporate sales agreement
Actively managed the relationship to maximize productivity and minimize discount opportunities. Initiated a team-selling approach to effectively consolidate the company's travel programs for added savings
Results - Increased market share by 12%, delivered client savings of approx. 2.5 Mn and grew total account revenue 41%
Challenge Faced - Address 20% decline in corporate travel that, combined with airline commission reductions, threatened a key travel-agency account relationship
Actions - Through consultative selling, negotiated an incentive agreement that rewarded share increases and maximized revenue opportunities
Results - Performing 4.6% above goal, customer earned additional incentive revenue of Rs 2 Lakhs while Deccan increased market share and maintained customer loyalty
PepsiCo India Holdings as Customer Executive
2000 - 2005, Coimbatore / Madurai / Nilgiris / Pollachi , India
Directly marketed beverage products and services to regional and national institutional accounts.
Provided sales leadership to Stockists and their sales teams through out the districts of Coimbatore and Madurai by accompanying          
Representatives on sales calls, demonstrating effective techniques for marketing and selling, and stimulating new-branch sales in allied products and food products. Acquired new accounts and increased penetration in existing accounts.
Key Accomplishments
Introduced new products at PepsiCo at the national headquarters level; succeeded in gaining approval for test marketing and subsequent product roll-out at regional locations.
Captured 55% business and solidified PepsiCo's business in Pollachi by increasing the width of distribution by two fold 
To increase sales through product knowledge, educated chains on merchandising, advertising, and promoting at Key Accounts and non conventional outlets like Star Hotels.
Was awarded "Challenge of the Champions", A National level Sales Contest in Year 2002 and 2004 for achieving an all time high Market share of 71.5% in Madurai city from 63% which is a record at the national level.
Won PEPSI BLUE innovative launch contest in Coimbatore for exceeding the Sales and Distribution objectives of the launch
Early Sales Career
Heinz India Pvt Limited                                                                           
1997 – 2000
Sales Officer, Coimbatore,India
Group Pharmaceuticals limited                                                        
1996 – 1997
Medical Representative, Chennai, India
Education
Bachelor in Arts - English Literature from Madras University, Chennai, India                                                                                           
Personal Details
DoB: 17 / 04 / 1971
Family Status: Married
Linguistic Ability: English and Tamil
Driving License:  QATAR – 27135626116 / OMAN – 96573153 / INDIA - F/TN/037/009708/2003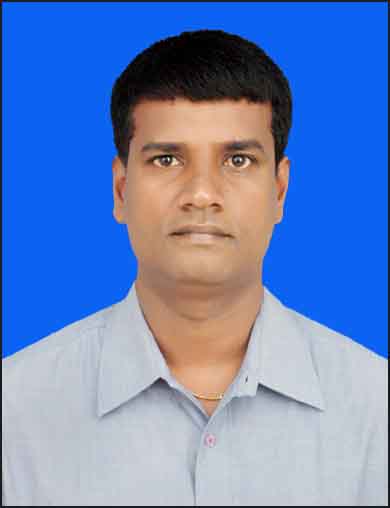 You have no groups that fit your search